WE CARE ABOUT YOUR SAFETY!
THE HOTEL IS EQUIPPED WITH A BOMB SHELTER WITH FREE WI-FI AND AMENITIES.
THE NEAREST METRO STATION IS MAIDAN NEZALEZHNOSTI. ACCESS BY OWN TRANSPORT IS AVAILABLE THROUGH STREET. ARCHIT HORODETSKYI AND STREET. OLHYNSKA.
Hotel Ukraine cooperates with the Polish-Ukrainian Economic Chamber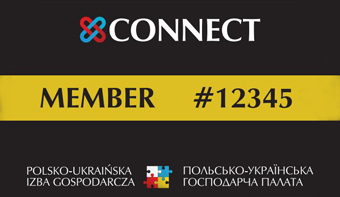 Within the discount program «Connect», implemented by the Chamber for companies - members from Poland and Ukraine, the Hotel Ukraine provides card holders - physical entities - the discount of 10%.
Legal persons can contact Sales and Marketing Department for the conclusion of service contracts.
10% discount for members of the Polish-Ukrainian Economic Chamber guaranteed.
We will be glad to welcome you at Hotel Ukraine!
Subscription to special offers and promotions